Here at FREDDY, our marketing team were trying to find the perfect way to communicate to you, our consumers, just how much of a wardrobe staple our Diwo Pro Pants are!
For the past 30 days, we've put these pants to the test, wearing them during walks with friends, daily errands, and even to afterwork drinks.
And boy, have they exceeded our expectations!
From walks with friends to running errands and even afterwork drinks,
the Freddy Diwo Pro Pants effortlessly transition from one activity to another.
I found myself pairing them with a sports bra for physical activity
and then added a tee and trench coat to head into the office.
Versatility is undoubtedly one of the key selling points of these pants,
they're the perfect mix of athleisure and style.
"The perfect mix of athleisure and style"
FREDDY wasn't lying when they said that the Freddy Diwo Pro Pants have an impressive odour resistance!
During the 30 days, I was able to wear them from day to night without any smells lingering.
Even through walks with friends and all day in the office, I only needed to wash them three times!
Upon slipping into the Freddy Diwo Pro Pants, I was immediately greeted with a feeling of comfort unlike any other.

The soft, moisture-wicking fabric hugged my curves without feeling restrictive and my favourite part was the zip closure which felt so comfortable around my mid section.

The breathable material kept me cool on my walks, eliminating any discomfort from excess moisture.
Holly, who embarked on this challenge with me had very similar feedback - "I could easily wear these pants all day without any irritation or chafing—and if you know that feeling, these are priceless!"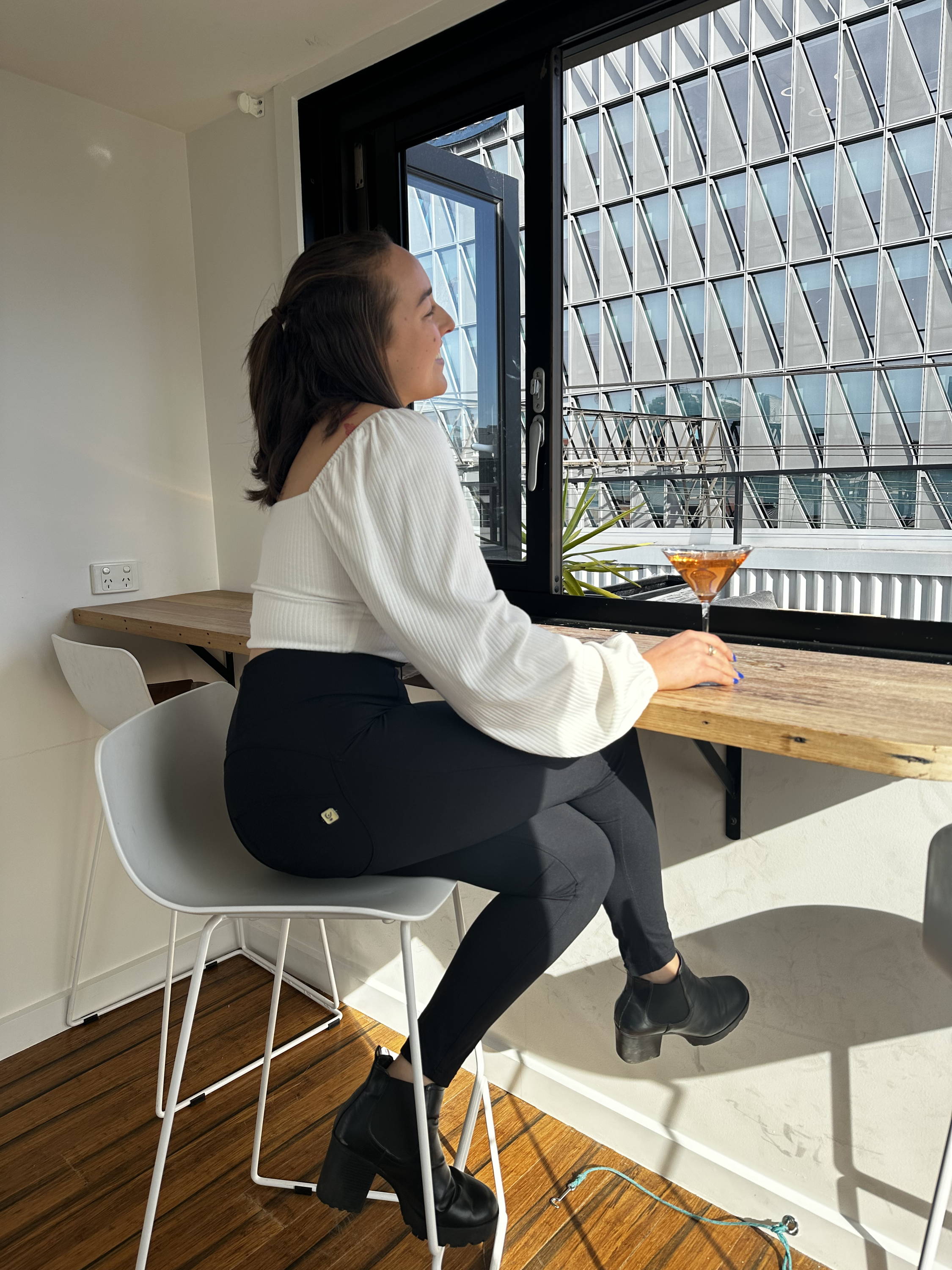 5. Surprise Cellulite Reducing/Skin Smoothing
During my 30-day trial, I noticed a remarkable change in the appearance of cellulite on my thighs and buttocks.
While individual results may vary, I couldn't help but notice the improvement in the texture of my skin.
The magic of the EMANA Fabric definitely contributed to a smoother look over time.

When I initially started this 30 day challenge I was so focused on the Skin Smoothing/ Cellulite Reducing aspect so I was surprised to find that after the whole 30 period, I've found the perfect versatile pants.

They've become my office/after work drinks/weekend errands go-to pants.
After spending 30 days with the Freddy Diwo Pro Pants, I can confidently say that they are the epitome of versatile, comfortable activewear.

From their stylish design to their impressive odour resistance and surprising cellulite-reducing effect, these pants have become an essential part of my wardrobe.

So, if you want to experience the Freddy Diwo Pro difference, we challenge you to take the 30 Day Freddy Diwo Pro Challenge and find out for yourself!

Make sure you share this experience in our VIP Group so we can be part of your journey!

With love,
Lara